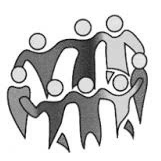 Narcissistic Abuse Seminar
Michelle provides a unique educational option for people who have symptoms associated with being in a relationship with a pathological personality. "Pathological" is defined as anyone low in or lacking in empathy, and skilled at manipulating others for their own purposes. Survivors of this type of abuse experience a wide variety of symptoms, to include depression, anxiety, intrusions of thoughts or memories into their daily life, and toxic shame. The seminar can drastically shorten the course of therapy because it delivers the education needed in one day, and it provides "universality" in that one is not alone in their type of abuse. This can be very helpful to a survivor of abuse inside of a relationship that should have provided safety, support and nurturing as their reality has often been denied or they have been called ""too sensitive." Abuse can include but is not limited to: emotional neglect from a caregiver, sexual or physical abuse, ritual abuse, controlling behaviors and emotional abuse by a spouse or partner. For more information: Click here. To be involved in a group of people like yourself who are struggling with similar trauma not only increases your own understanding of the distress around the wounds but also increases your access to the solutions available for moving on and healing from trauma. Please contact Michelle for more information. A client intake session, or a referral and consult with your therapist is required to determine suitability for the seminar.
Please click here for current information on group therapy.